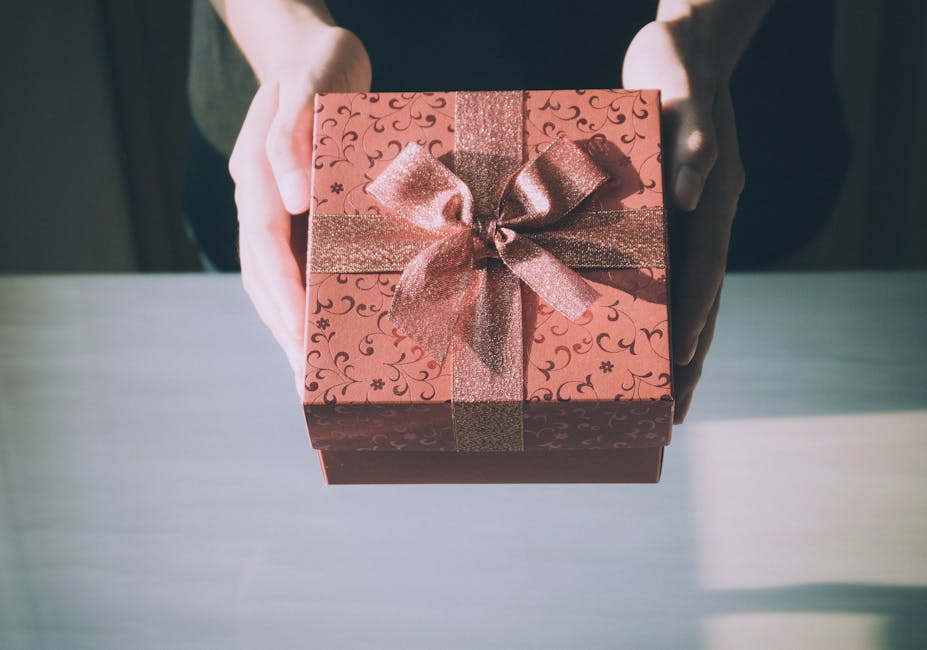 https://www.pexels.com/photo/adult-birthday-birthday-gift-box-360624/
The entire process of giving gifts can be a special one. Not only is it super fun to pick out the perfect present for your friend, family member, or the someone special in your life, it's always so fulfilling to see them smile with gratitude when they receive it. But, you don't always know what kind of gift to get for all of the different occasions there are in life. Regardless of the recipient's interests, whether they're a huge fashion lover or a music fan, you can find the perfect kind of gift for them based on the occasion in question.
Baby Shower
When you have a baby shower to buy for, you can often find yourself going through a whole load of baby necessities in your mind. Firstly, not only do you need to know what the sex of the baby is (where possible) but if the Mom-to-be has a registry (who knew that was a thing?)! Then, you can decide. However, as a general rule, you're not only going to want to make sure you stick to new-Mom essentials, but also the things that the Mom-to-be wouldn't think to buy for themselves.
Wedding
When you're going to a wedding with a registry, you can often feel as if your life is made so much easier. But, you also have to choose what gift you're going to go with. You still want it to be good. So, do what you can to get in early and not miss out on getting the good stuff. If the bride and groom aren't registered, why not focus on something memorable? It can often be that special something that they don't already own.
Birthday
Birthdays tend to be that bit more flexible – which can often be a good thing. You can usually buy a gift based on the Birthday boy or girl's tastes and preferences in life. However, you can often find yourself stuck when you're faced with finding the perfect gift for a recipient who has everything. Then what do you do? Sometimes, the best answer is a gift card option from somewhere like Cards2Cash.com. Then, not only with the Birthday boy or girl be able to pick out something they don't already own, they'll feel like they get to go shopping on you!
Retirement
Then there are those occasions where you need to be getting a retirement gift for a friend, family member, or even a college. It can often be hard to know what to get – especially if you don't know the person all that well. If the recipient has already got everything they want (much like the Birthday recipient), then a retirement gift like these on Pinterest.com might go down really well. They're definitely more thoughtful and experiential than materialistic.
The Holidays
And finally, there's always the Holidays to think about. Even when it's a while off, you may find that you're better off sorting the majority of your gifts by looking out for the perfect presents throughout the year, rather than leaving it to the last minute. That way, when you see something that your loved one with adore, you can snap it up and save it for the Holiday season.