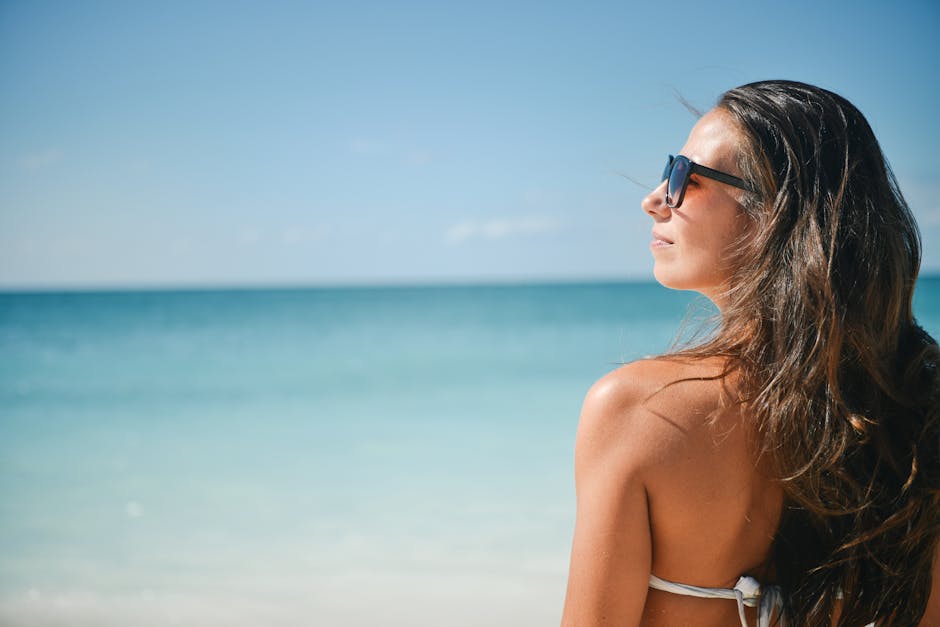 Summer is here, which means one thing: a vacation. There is nothing better than getting away to feel the warm sun on your skin and take in the breathtaking scenery. Sadly, summer holidays aren't always that simple. As you know, a woman can't just turn up without thinking about her style. After all, it's important to look the part because looking good is feeling good, too. Thankfully, there are a few accessories that will take care of the problem. And, there is no need to have the fashion sense of Blake Lively or Margot Robbie, either.
Enjoy, ladies!
Straw Hat
There is no doubt that a straw hat looks amazing, so much so that you'd wear one at home if there were an excuse. Well, with the summer sun bearing down on your skin, you have an unimpeachable defense. With a wide brim, a hat like this helps keep the rays off your body and stops you from burning. Obviously, looking like a tomato isn't the style that most women go for on vacation, but there is another factor. Too much sun can lead to potentially fatal diseases. Because we girls like to feel the burn, a hat is stylish and practical at the same time. What more could anyone want?
Sunglasses
Glasses and sunglasses also have an important role to play in your health, but they are more of an indulgence than anything. Yes, it's nice to keep the sun out of your eyes for the sake of your peepers. However, two weeks a year isn't going to do a lot of damage. But, forgetting the sunnies will do your street cred a lot of harm. Sunglasses are the perfect way to offset any style because they are flexible. You can opt for the slim line version if you want a sleek or elegant look, or there is the overgrown option. And, there is nothing more fashionable when you mix them with the right colors.
Fabric Handbag
You still need a bag to carry around your belongings, but it has to be suitable for the terrain. The majority of summer holidays take place close to a beach, which means sand. On the face of it, there is nothing to worry about, and then it gets in your bag. The havoc it causes for such a small particle is ridiculous, yet it will happen if the handbag isn't up to purpose. Luckily, fabric or straw numbers are much more sand resistant, and they merge seamlessly with your holiday vibe.
Thin Shawl
The weather is brilliant during the day, yet the temperature drops off in the evening. If you haven't changed, there might be a chill in the air which makes you shiver. And, there is no real way to warm up, so you have to grin and bear it until you get back to the hotel. Well, you don't if you have a lightweight shawl. The extra layer, no matter how thin, will instantly make you warmer. Plus, you'll be the most summery person in town if it's brightly colored.
Simply put, no woman can go wrong with these accessories.